I really loved the soft colors in this month's kit. I had so much fun creating with it!
The calming colors worked perfect for this "Nap time" layout.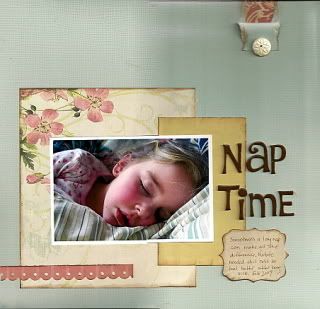 The brown and blue colors in this kit made it even more versatile. This layout is of my daughter and a Great Dane we met at an Easter egg hunt.
"Eye 2 Eye"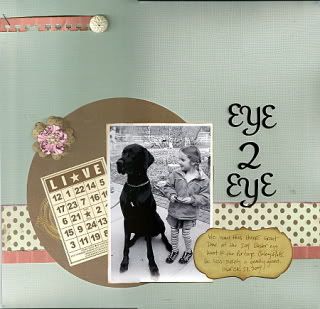 I love how the pinks in the kit worked with this picture of my daughter and a pink marshmallow peep.
"Pink Marshmallow Peep"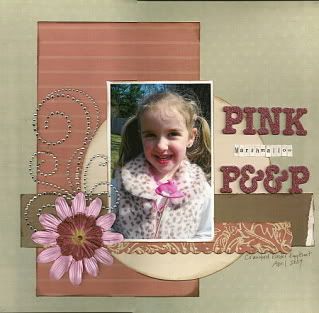 And finally, I made this piece of home decor using some chipboard pieces that I already had and covered them with papers from the awesome April kit. I used the wing rubons on a neutral color that was also included in the kit and then cut the wings out. I added ribbon and flowers from my stash and some twigs from the backyard.
Here is a close up of the female bird. I love how the pearl flowers worked as eyes.