Ok...so are you ready? I want you to go WAAAAAAAAYYYY Out of your box on this one. I want to see what you all can do with the colors GREEN and GOLD as your dominant colors...but on a NON CHRISTMAS~Y Layout!!!! That's right..No Christmas allowed!!!
Here is what I came up with....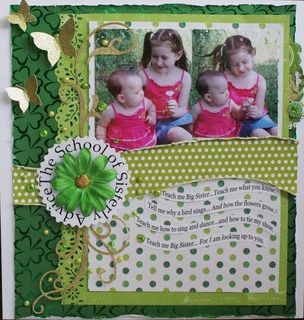 Good luck! I can't wait to see what you all come up with! Remember to post it into the Simply Obsessed Gallery and to the thread in the DT Dares Section on the board...and you will be entered into a drawing for a RAK at the end of the month!!!!